The Jackson County Genealogy Society meets regularly to work on family genealogy with one another, share resources, plan trips and special events. The genealogy society was the catalyst for the publication of Jackson County Past & Present Volume II and the formation of the Daughters of the American Revolution Chapter in 2011. The genealogy society is also an integral part of the Jackson County Historical Society.
We are also working on entering additional obits to our site and scanning books and family information, gathered by the Historical Society, to be published on this website. Valuable information has been donated to the Historical Society over many years and we hope to upload it in the near future. Exciting things are happening for family tree makers whose roots begin in Jackson County, West Virginia.
Daughters of the American Revolution
The Old Hickory chapter of WVSDAR of Jackson County, WV, was chartered on Sept. 12, 2012 with 45 members. The Chapter was named in honor of President Andrew "Old Hickory" Jackson, the seventh President of the United States. President Jackson was nicknamed "Old Hickory" because of his strength and leadership ability.
DAR has three objectives:
1.) Historic Preservation -- To perpetuate the memory and spirit of the men and women who achieved American independence and to preserve buildings and records.
2.) Patriotic Endeavor -- To cherish, maintain and extend the institutions of American freedom, to foster true patriotism and love of country, and to aid in securing for mankind all the blessings of liberty.
3.) Promotion of Education -- To promote, as an objective of primary importance, institutions for the general diffusion of knowledge.
Membership is extended to any female of any color, race, religious affiliation, etc. who can authenticate her lineage back to an ancestor who was in someway affialiated with serving in the Continental Army or who provided support to such members.
Meetings are held monthly from September-May in the meeting room at the Ripley library. Officers include: regent, vice-regent, chaplain, recording secretary, corresponding secretary, treasurer, registrar, historian and librarian. These officers are elected for a three-year term. Annual dues are due on Sept. 1 of each year.
For additional information in seeking membership, contact: Joanna McKown, Regent or Geneal Bailey, Registrar, at 304-372-6392.
Old Hickory Chapter and VFW members gather on October 11, 2015 to commemorate the 125th anniversary of the founding of the NSDAR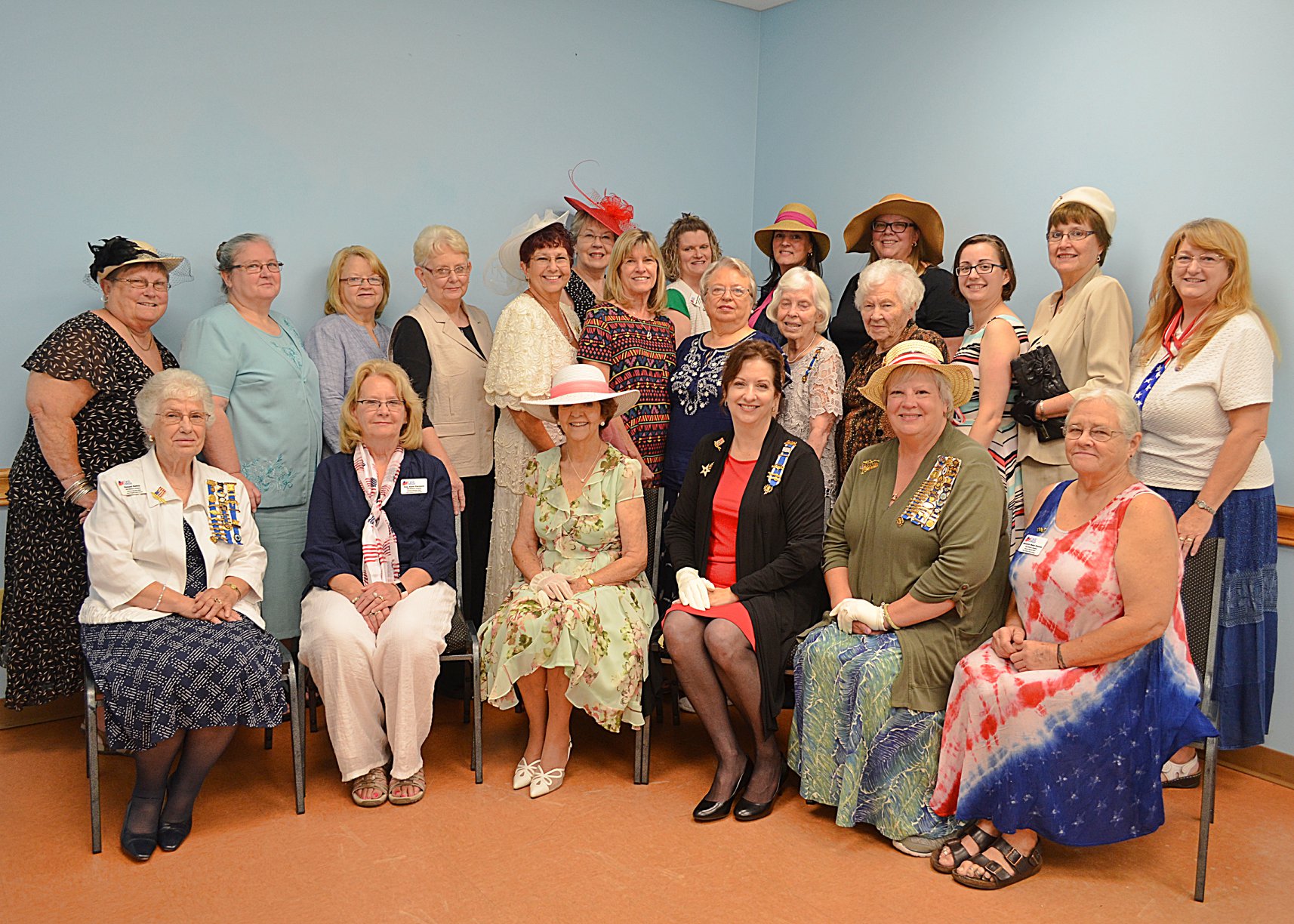 West Virginia State Society of the Children of the American Revolution recently announced the establishment of the West Augusta Society of Jackson County. C.A.R. trains good citizens, develops leaders and promotes love of the United States of America and its heritage among young people. Any boy or girl under the age of 22 is eligible for membership who is descended from a man or woman who aided the cause of American Independence. For more information contact Carolyn Flinn at farmgirl123@yahoo.com